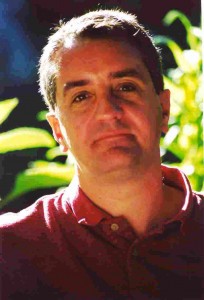 F.L. Andrew Padian is Vice President for Energy Initiatives for The Community Preservation Corporation (CPC), a not-for-profit affordable housing lender throughout NY, NJ, and CT. At CPC, he is assisting in the implementation of the Green Financing Initiative, working with CPC staff and building owners across the tri-state area.
Andy works with GreenHomeNYC volunteers and other interested parties with the monthly Green Career meet-up, which helps people transitioning into, or back into, the sustainability field. Andy has leads GreenHomeNYC/ Building Performance Institute (BPI) trainings including a nine-session Multifamily Building Analyst (MFBA) course.
He has 30 years of experience in the unique building science of multifamily buildings, with an emphasis on the affordable housing sector. He has performed detailed energy analysis on thousands of buildings across the country, providing recommendations for energy and water efficiency, comfort, durability, and health & safety for both new and existing buildings.
Prior to CPC, Andy ran the Multifamily Buildings Division for Steven Winter Associates, Inc.; worked for the Association for Energy Affordability; worked as an independent consultant; and toiled in the NYC Mayor's Energy Office and the NYC Department of Housing Preservation and Development.
Andy is a frequent contributor to energy and sustainable publications, and has spoken at numerous conferences across the country over the last 25 years. He lives in NYC, and is involved in many sustainable causes there, including GreenHomeNYC, the Clinton Community Garden, and the Northeast Sustainable Energy Association (NESEA).