By Pamela Berns
On April 12, GreenHomeNYC Green Careers brought together a diverse group of panelists to discuss just that—diversity in the green workplace. Each speaker brought to the table a unique set of experiences and affinities, and shared a variety of perspectives on what's working and what still needs change in workplace inclusion, how to advocate for more equitable policies, and how to know whether an organization's culture aligns with your values around diversity.
According to diversity consultant Sandra Bushby of Diversity & Inclusion Solutions at ExecuInsight LLC, there are some good business reasons for organizations to commit to diversity and inclusion. In an increasingly globalized workplace, it's important to understand cultural norms, and to mirror the diverse makeup of the supply chain. Furthermore, by bringing together people from multiple backgrounds, companies stand to be more innovative. In fact, according to Bushby, DiversityInc magazine reported that the top 50 companies with a strong diversity focus" perform 22 per cent higher" than those without it.
Bomee Jung, Vice President, Energy and Sustainability at the New York City Housing Authority (NYCHA), placed the business case into the particular context of diversity in green. "It's important to think about why we are here talking about diversity.  At the end of the day, the work we do is sorting out some kind of problem. Therefore, we want different viewpoints."
John Oppermann, Executive Director at Earth Day Initiative, charted some of the history of diversity in green, taking us back to the first Earth Day in 1970, which brought 20 million people out on behalf of the environment. But it was also at a time when the Civil Rights movement could hardly stand taking the country's attention from "issues related to diversity in America," and the connection between the two movements had yet to evolve.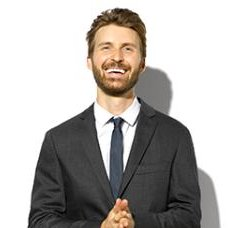 It's been nearly a half-century since then, and "in recent years there's been an explicit focus on diversity to bring in underrepresented communities." For example, "NRDC, EDF, and WWF are increasingly sensitive to diversity," ensuring that "the workforce represents the diversity of the world." Still, he is concerned that without the financial resources of large corporations, it can be harder for nonprofits to engage in "focused programs." However, Bushby reported that by 2050, minorities will represent half the population. It's likely that all types of organizations, big or small, will need to adapt to this changing workforce.
If the times are changing, there are also lessons to be learned from the past. Sharon Griffith, Project Manager at New York State Energy Research and Development Authority (NYSERDA) recalls that her early career was built through networking in a close-knit community; she landed a job in weatherization, where "it turned out that everyone in my unit had brought someone else in–so everyone was either Black or Latino."  Recalling a position she'd had in Hawaii, where much of the staff was Asian, Jung reflected on the "upside to that kind of homogeneity…there's a basic level of respect that comes from being in a place where you're just like everybody else." But the point she really wanted to drive home was that such a "solid level of professional respect" needs to be extended to diverse work groups as well, "not just racially but also economically."
Griffith believes that if you want to change the culture, you have to step forward and take responsibility. "I've taken on that role myself." She is actively engaged with community groups that advocate for women and minorities, such as Women in Construction, and Green Jobs, which promotes energy efficiency in underserved communities. "The bottom line is I made it happen when it wasn't really available or easy." Jung added that this kind of commitment is particularly salient when it comes to pay equity for women. "Women don't ask for raises and promotions and don't negotiate for a competitive salary going in. If you want to move the ball for everybody, you have to be the one to ask for the raise." Bushby underscored the importance of such a proactive stance: "Women represent half the population  and 70 per cent of the poor.  The U.S. is lagging behind other countries in pay equity, and the biggest gap is among Hispanic women."
These kinds of connected statistics also underscore the need to advocate beyond your immediate affinity group. Jung firmly believes it's critical for employees to go out to other "groups that are underrepresented in your organization." From Bushby's perspective, a good indicator of an organization that is committed to inclusion is the presence of multicultural affinity groups. For example, she says, "The Asian groups are not just Asian." Oppermann stressed the importance of being a "vocal advocate. Speak up for groups that you are not part of and lend your voice to other people's causes."
One group that certainly needs such a voice is older workers. Griffith is pleased that her organization has started to offer training on generational diversity, but also sees ageism as a "big issue, and an under addressed area" in general. The panel discussed a disturbing trend in hiring practices where job postings require the prospect to have no more than ten or fifteen years of experience. Oppermann raised concern about practices he sees inside organizations, where "they thin the herd by offering buyouts" to older workers. He also pointed out that companies may fail to realize that "institutional wisdom" leaves with them.
How can you tell if a company's values around diversity match your own? "If you are curious about the diversity of a place, you need to take it into the interview with you," said Jung.  Bushby suggested arriving early for an interview for some due diligence. "Strike up a conversation with someone." See if "they understand inclusion and can define it for you." She also recommended doing some research ahead of time, to answer the following questions: Is there commitment and engagement at the top? Are people held accountable? Do they have training programs to help address unconscious bias?  Do they "teach people to think differently and how to respect others who think differently?"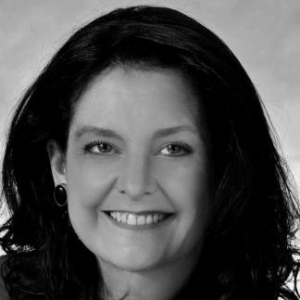 While it's a complex topic, diversity and inclusion can be summed up simply:  It's about respect for the whole person. The reality is that each of us is likely to be a member of many groups; you can be LGBT, Latina, AND female. As Bushby so aptly put it, when you engage with another human being, you are "talking brain to brain, not label to label."