While it can be tough to convince a potential employer or client why you're the best person for a job in thirty seconds or less, it's a crucial skill for any professional to have.
Join us on September 13 at Grohe Live! Center Showroom for an interactive learning experience with two stellar moderators, who will help us develop and practice our own elevator pitches:
 Gina Piesco, Manager of Human Resources, Kenneth Cole Productions 
Our Speakers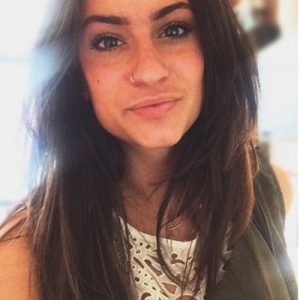 Gina Piesco, Manager of Human Resources, Kenneth Cole Productions 
Two and a half years' experience in Human Resources. Managing the full cycle of talent acquisition for all levels in both Corporate and Retail, associate performance review cycle, talent branding, employee relations issues and Internship Program. Prior experience includes six years in Hospitality Management, opening and managing multiple restaurants and bars across Manhattan and Hoboken. Graduated from FIT with a degree in Footwear and Accessory Design. Combines interpersonal skills, adaptability and artistic abilities, in order to continue to be an unparalleled asset.
Andy Padian, President at PadianNYC Consulting
Thirty-five  years of experience in the unique building science of multifamily buildings. His current clients include: private building owners; community development agencies; schools, universities, and other training entities; utilities; environmental organizations; and emerging professionals seeking to get into the field. He has performed detailed energy and financial analysis on thousands of buildings across the country. He has created or helped create many nationally acclaimed programs, training and certification for field practitioners, and has mentored dozens of professionals in the field today.
Date
: 
Tuesday, September 13, 2016
Time
: 
6:30pm – 8:00pm
with networking afterwards
***Please note that the entrance is on 21st Street. Food and drinks will be provided***
Cartoon from Sustainable Sanitation and Water Management website