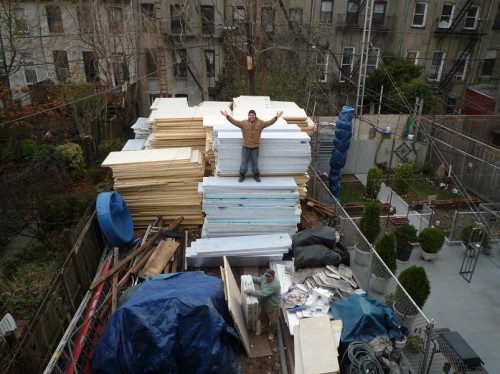 We just got word from Brooklynite Gennaro Brooks-Church that he's got a giant truckload of once-loved R-9 Polyiso rigid foam board insulation for sale. As Gennaro puts it,
So I need about 3600 square feet. I bought 12,500 square feet of insulation!!!! I couldn't help it! I got a good deal and I really feel the greenest thing is for me to pay one big truck to bring the stuff to Brooklyn and redistribute it to others instead of everyone getting small trucks (which as it turns out isn't cost effective anyway).
Contact Gennaro via his blog at http://ecobrooklyn.com/insulation-arrived/.