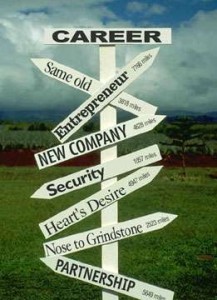 Changing courses mid-career can be a challenge on many levels and it takes hard work and tenacity to get where you want to go. We feel your pain. This May, let GreenHomeNYC pump some life back into your job search as 10 speakers from all areas of the green sector tell inspiring stories about how they came to work in a green field later in their career.
The Pechu Kucha format means that each speaker has 6 minutes and 40 seconds to get through 20 slides of material creating an energizing, light-hearted experience. When all presenters have finished, there will be time for Q&A and networking. Don't miss out on this exciting event.
This forum is free and open to the public!
Date: Wednesday, May 21, 2014
Time: 6:30-8:00pm
Place: Hafele Showroom, 25 E 26th St., New York, NY 10010
Our speakers will include:
Mary Biddle, Deputy Executive Director, Northeast Sustainable Energy Association (NESEA)
Mary joined NESEA in July 2008 and leads the planning, operations and marketing teams for NESEA's major programs: the BuildingEnergy Conference and Trade Show, the BE New York City conference, BE Pro Tours, Green Buildings Open House and the on-line BuildingEnergy Masters Series. She is currently supervising the development of NESEA's Zero Net Energy Building database. Before joining NESEA, Mary spent many years working in live television production, earning three Emmy Awards as production supervisor with the NBC Olympics. She has training as a residential energy auditor and has studied renewable energy technology applications.
Sean Brennan, Engineering Manager, Integral Group
The son of an architect, Sean Brennan grew up in Pittsburgh, Pennsylvania. After earning a BS in Mechanical Engineering at Carnegie Mellon University, he started his career as a business consultant with Accenture in California. For four years, he worked on asset management and data migration for large utility companies. Despite loving the West Coast, something was missing in his career. Subsequently, Sean gave up consulting to pursue his dreams to create buildings that blur the line between nature and man-made structure.
That journey would take many turns and lead him back to the fundamentals of energy and architecture. He went on to complete a MEng in Sustainable Design at Stanford University. Along the way he worked for a non-profit, a solar developer and within the clean-tech startup scene. Currently, he is an engineering manager at Integral Group. There he pursues 'deep green' design as he helps to solve the hard problems within the energy efficiency world.
JD Capuano, Co-Founder and Co-CEO, Closed Loop Advisors
JD Capuano is the Co-Founder and Co-CEO of Closed Loop Advisors, a sustainability management consulting firm. JD has a B.A. in Business Administration from the University of Pittsburgh. His various professional roles include nearly a decade on the business analytics team at Schering-Plough (now Merck) where he honed analytical, problem-solving, management, and advisory skills. JD started directing his abilities towards creating a more ecologically-friendly world by moonlighting as a sustainability advocate and advisor in 2007 as the inaugural chairperson of the Committee for a Green Hoboken. He holds a M.S. in Sustainability Management from Columbia University.
Posie Constable, Director – Clean Heat Finance, New York City Energy Efficiency Corp. (NYCEEC)
Posie heads NYCEEC's effort to create various mechanisms to finance the conversion of NYC buildings' heating systems that burn heavy heating fuel to clean heating sources such as ultra-low sulfur #2 or natural gas. With over 28 years of experience at various firms on Wall Street, Posie has served as trading manager of various asset classes, managed the business development and origination of new products and acted as industry spokesperson in operations, accounting and regulatory matters. More recently, Posie has focused on developing finance vehicles that can advance energy efficiency retrofits in commercial and residential markets. Posie holds an MBA in Finance from Fordham University and is a graduate of University of Colorado, Boulder (Asian Studies). She received her certificate in Landscape Design from the New York Botanical Gardens. You may find her chilling out on a kiteboard or cultivating salad greens on her NYC terrace.
Robert Gardella, Senior Program Manager, Association for Energy Affordability, Inc.
Robert Gardella is a Senior Program Manager at A.E.A. with over 25 years of experience in building science backed by extensive testing, weatherization, diagnostics and inspection experience. His work has focused on energy audits of single family and multi-family buildings under NYSERDA's Multi-family Performance Program (MPP) and Home Performance with ENERGY STAR® Program. Mr. Gardella has also provided certification support for LEED® for Homes and ENERGY STAR® Labeled Homes. He was the Weatherization Director for the Federal Weatherization Program on Staten Island providing weatherization services for low-income clients. He also served as an N.Y.P.D. Emergency Service Unit Police Officer for 24 years, responding to a full range of critical incidents involving technical rescue, hazardous materials/radiological emergency response and tactical law enforcement operations (SWAT).
Sarah King, Founding Partner, Millstone Advisors
Sarah King is a sustainability strategy and business expert who has been a trusted advisor to Target, Polo Ralph Lauren, TruGreen, Six Flags, Revlon and the Wildlife Conservation Society.  Sarah founded Millstone Advisors to help mid-to-large companies embrace sustainability and improve their business and operations performance.  Prior to Millstone Advisors, Sarah was a Principal at GreenOrder.  Earlier in her career, Sarah was a Project Leader at the Boston Consulting Group and a Vice President, Creative Business Management & Planning at Revlon.
Gia Machlin, President and CEO, EcoPlum
Prior to founding EcoPlum, an online boutique and digital magazine, Gia was President of MMC 20/20 Systems, Inc.  In 1998, Gia co-founded Plan Data Management, Inc. (PDM), and grew it into a thriving software and data services provider servicing Fortune 500 companies.  Gia's professional experience also includes management consulting with the Machlin Consulting Group and Deloitte & Touche, and sales and marketing with Unisys and AT&T. Gia received her M.B.A. with honors from the Columbia Business School and she received her B.S. in Industrial Engineering/Operations Research with honors from the Columbia University School of Engineering and Applied Science.
Sara Ross, Founder and CEO, Sungage Financial
Sara founded Sungage Financial following her own experience purchasing solar. After acting as the general contractor for an award-winning deep energy retrofit of her own home, she started a business to help homeowners save more through solar ownership. Sara is a regular speaker at industry events including the 2013 Greentech Media Solar Summit, and the 2014 Building Energy Conference. Sara has worked previously for the City of New York, the University of Pennsylvania, Harvard University, USAID, and Abt Associates. Sara holds an MPA/ID from the Harvard Kennedy School.
Stephen Schneider, Operations Manager, SunLight General Capital
Stephen Schneider was previously Director of Operations at Pfister Energy, a New Jersey based solar integrator. He has over six years of experience with a variety of innovative renewable energy projects including participation in over 50 MW of solar installations. He has held leadership positions in Business Development, Project Engineering and Management, and Operations and Maintenance. Stephen has worked with a number of leading commercial, institutional and governmental clients in order to develop, deliver and maintain solar projects. Prior to entering the solar industry, Stephen spent over ten years in the finance and construction industries. He holds a BS in Electronic Engineering and an MBA, both from Monmouth University, and is a NABCEP Certified Solar PV Installer.
Adam Szlachetka, Energy Analyst, Steven Winter Associates, Inc.
Adam Szlachetka is an Energy Analyst at Steven Winter Associates, Inc., an engineering and architectural consulting firm which started in 1972 that provides energy, sustainability, and accessibility consulting services.
Adam holds a BA in Political Economy from Michigan State University and a Masters of City and Regional Planning from Rutgers. In Michigan, Adam worked in labor organizing and local and nationwide university anti-sweatshop campaigns.  After moving to New York he worked for the state legislature and on City and Statewide political campaigns, all without ever being indicted by a federal grand jury. The work in New York government and a personal interest in architecture led to studying urban planning, which then led to a focus on policies that drive energy efficiency.
Following graduate school, Adam was a consultant for affordable housing organizations, GIS mapping, and more policy work. Adam joined SWA to work on buildings on a case by case basis, as well as policy advisement and analysis.