Welcome to GreenHomeNYC Monthly Forums!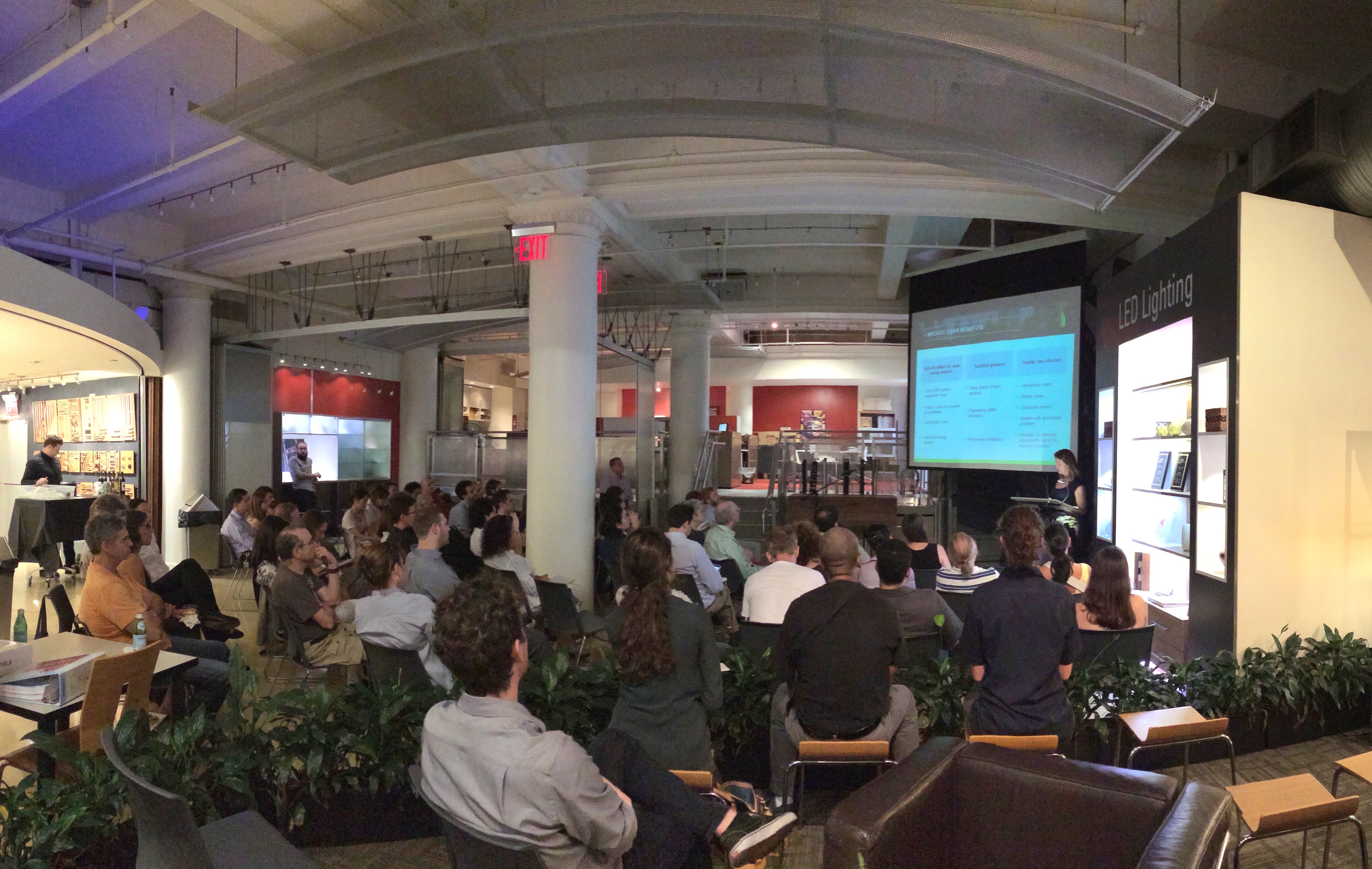 The GreenHomeNYC Monthly Forum features informative presentations and lively Q&A with professionals from the green building industry and other sectors. Learn about green technologies, trends and case studies related to sustainability in and around New York City and beyond. Join professionals from energy, clean tech, design and building industries, as well as students, those transitioning to green careers and others who are interested in sustainable buildings and related areas.
Forums are typically held on the third Wednesday of the month from 6:30 PM to 8:00 PM. Find out about upcoming forums here.

Highlights of Recent Monthly Forums

2020 Monthly Forum Topics
(information is subject to change)
January 15 – Green Catwalk 2020
February 19 – Food Systems
March 18 – Tech in Sustainability & Energy
April 15 – Transportation: Bicycles
May 20 – Composting, Permaculture, Agroforestry
June 17 – Sustainability in the 2020 Election Cycle
July 15 – Smart Cities & Resiliency
August 19 – Community Solar + Storage
September 16 – Materials Impact
October 21 –  Circular Economy
November 18 – Climate Change Policy (Patty Noonan Memorial Policy Forum)
Monthly Forum Volunteer Opportunities
Forum volunteers are the driving force behind each event. Since its inception in 2003, the Monthly Forum program has been organized by our team of volunteers, who invite several speakers to present information on sustainable practices. There are a few ways you can help:
Speaker Recruitment: Select and recruit speakers with support from the Forum Planning Committee. Two to three volunteers are needed to organize each forum.
Day-of Volunteers: Assist at the event, helping with set-up, break-down, photos, signing in guests and generally making sure each event runs smoothly.
Marketing Volunteers: Help spread the word about the events on social media, sustainability event calendars and email lists.
If you have any questions or are interested in getting involved in the Monthly Forums program, contact [email protected]
* In addition to Forums positions, we have a variety of other volunteer opportunities. If you're interested in becoming a GreenHomeNYC volunteer, please attend one of our new volunteer orientations held on the last Tuesday of each month, and find out how you can contribute. Visit the Volunteer page for more information on how to join our volunteer staff.